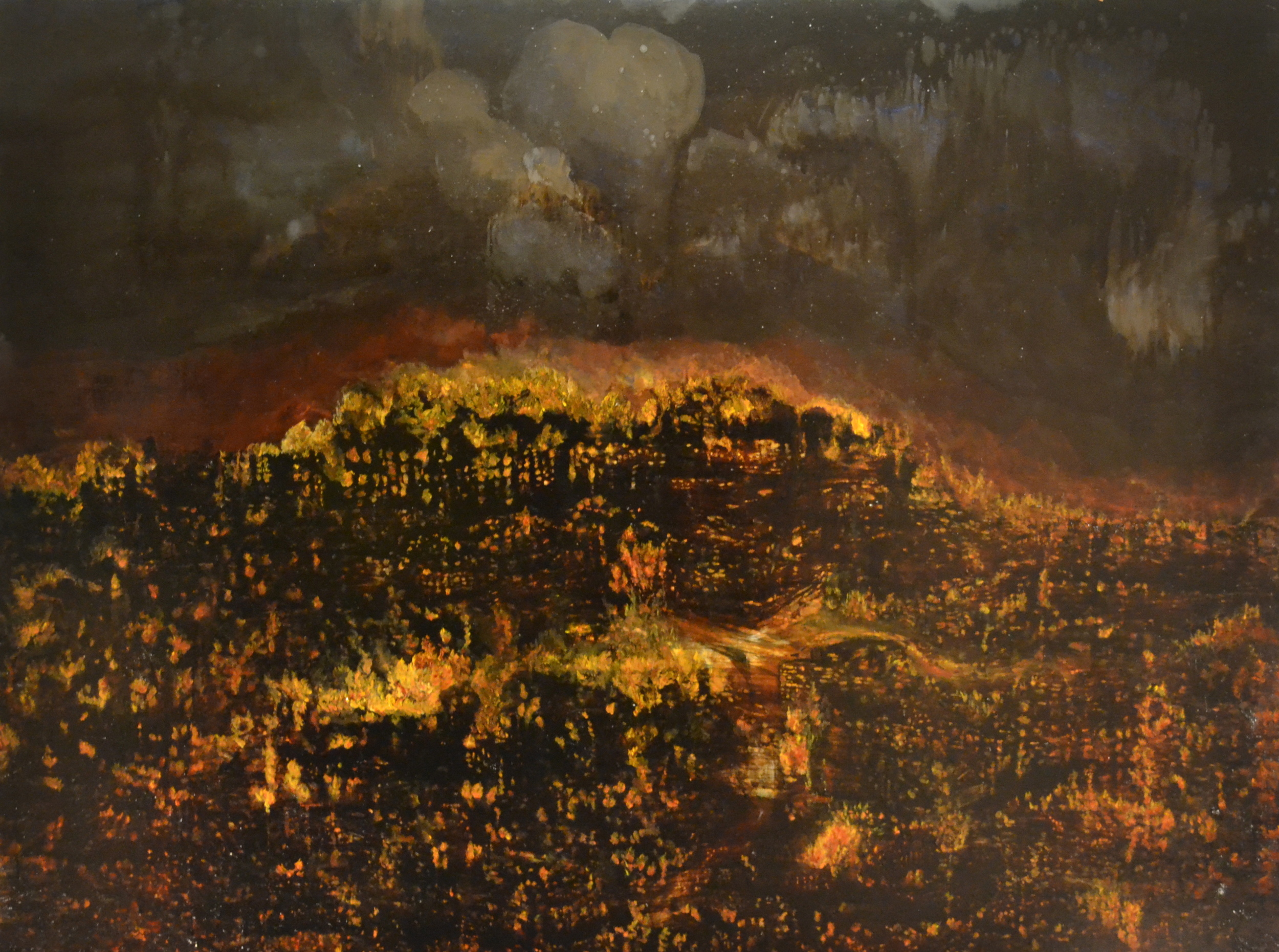 8th August 2011
2012-13
Bitumen and Oil on Canvas
1400x1100m
As riots burned throughout England on the 8th August 2011, a momentous event occurred. An almighty bonfire of constitutional rights was set alight by fulmination. As events spiraled out of control in an fearsome outburst of anger, suddenly, the legislative, the executive, and the judiciary acted as one. This painting marks this date with mesmerizing flames licking through the structure of civilization as black storm clouds gather.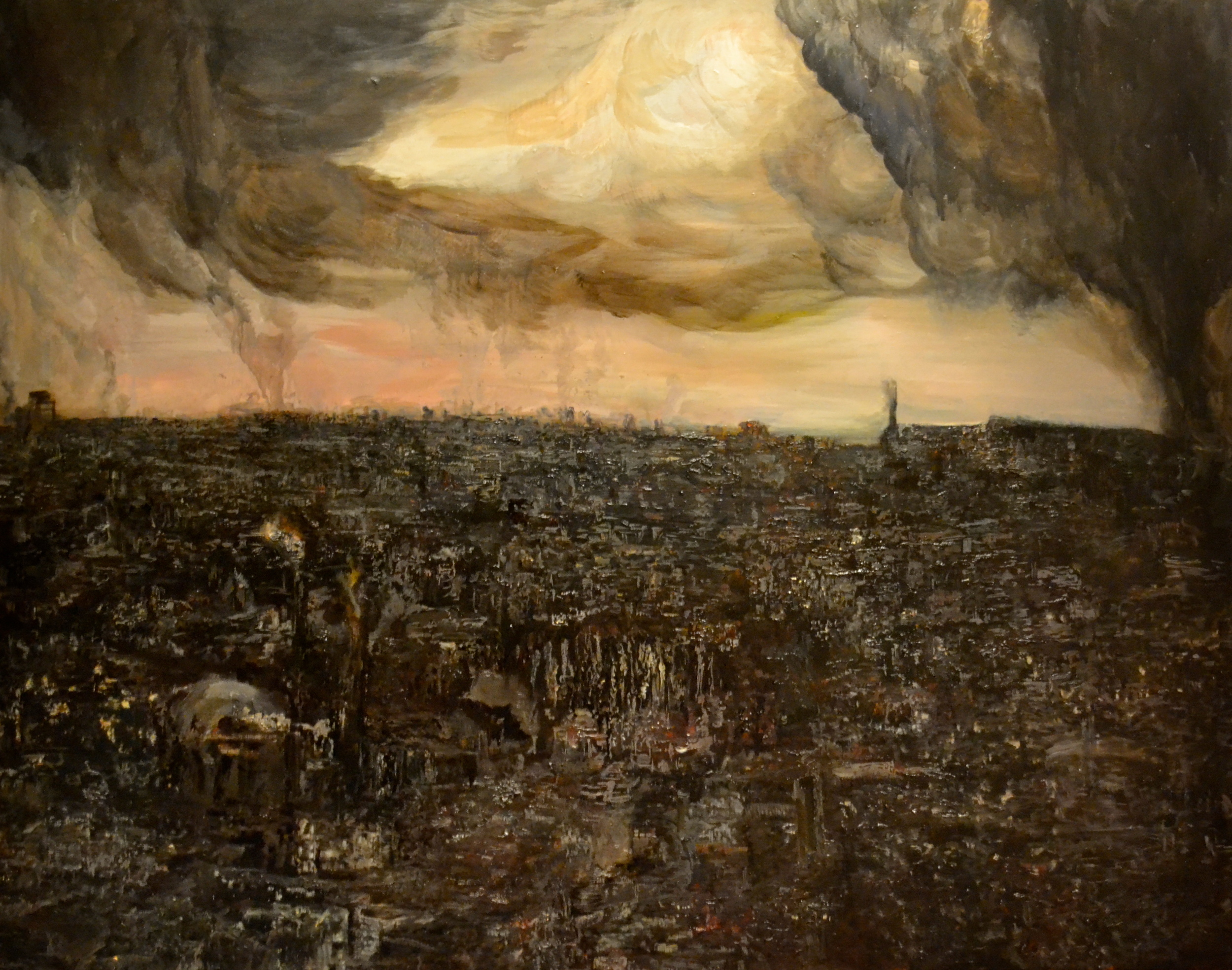 Toxicity
2012-13
Bitumen and Oil on Canvas
1400x1100mm
'Toxicity' was inspired by the internals of the smooth sterile desirable consumer objects of today are born in industrial wastelands such as Linfen, China. These grotesque factory acres of filthy toxic grime encompass the landscape as far as the eye can see; demanding vast quantities of oil-refinement by-products to provide expendable objects for wealthy urbanites. There is some strange beauty in seeing what progress of man has done in attaining these facilities; there is the fascination of the nascent beginnings of the trappings of existence.
Red Night District
2013
Oil on Canvas
1010x760mm
'Red night District' is of memory complied over time. Endless journeys through the dark and the rain, heavy roars of engines, light gleaming through the rain. The glowing smells and sounds of late-night entertainment rise out of the gloom filling your nostrils with steaming damp and greasy aromas. Twinkling dreams rise into sky from the starry-eyes of late-night revelers. The throbbing veins of traffic never stop flowing, moving the never-ceasing tread of the populace of the metropolis.
Byzantine Financial Ruins
2013
Bitumen, Gold Leaf, Oil on Linen
1000x700mm
'Byzantine' employs staccato lines of paint to depict the labyrinth complexities of the byzantine systems that govern society. Overshadowed by burgeoning storm clouds, the golden palaces shimmer with skeins of duplicity. The ornate embellishments adorning the structures of the citadel support each other as they crumble in wake of the storm. Shards of gold and ostentatious colours permeate the dark streets where the merchants lie. The buzzing of the inhabitants is at a frenzied pitch rising out of the darkness inside their gaudy shells.
Fog of War (Opium des Volkes)
2013
Oil on Canvas
1400x1100mm
Horrifying yet mesmerizing, the enduring fascination with power and dominance has long formed history. Drawing from British history the crimson blood-red of the opium poppy, the paint was applied with energetic strokes to capture a hypnotic violent pandemonium. Using a process of action painting, the marks bear the brutal energy with which they are made, to represent the intractable nature of violence.